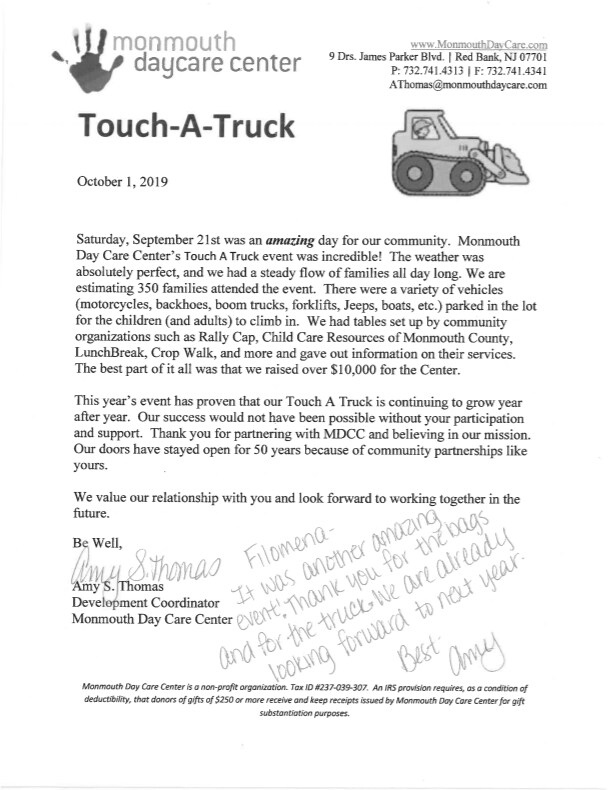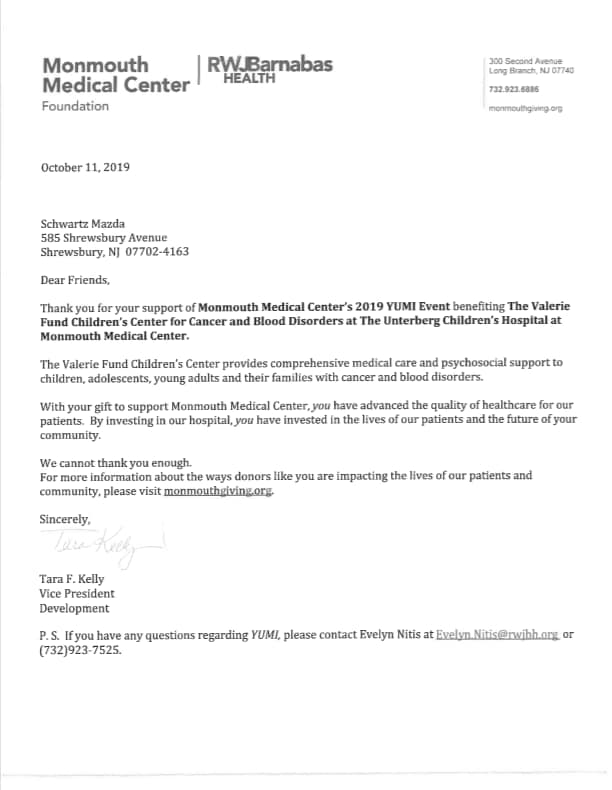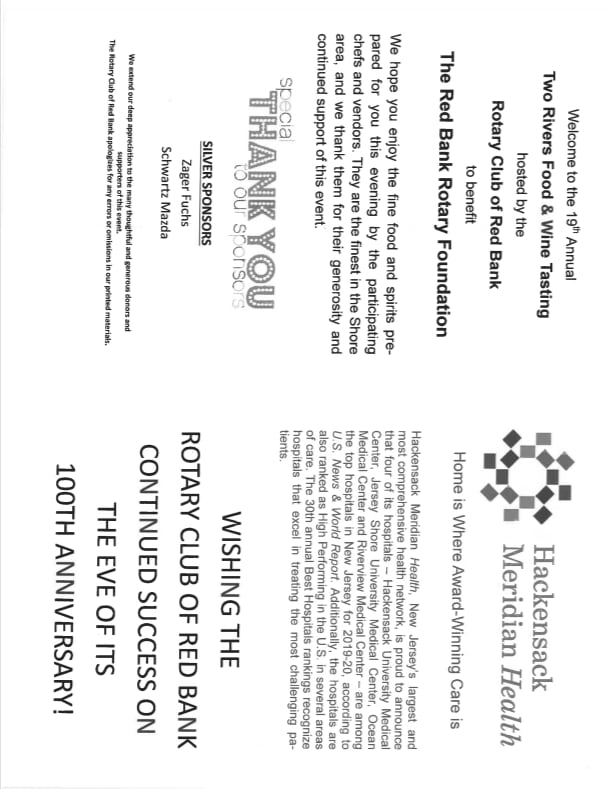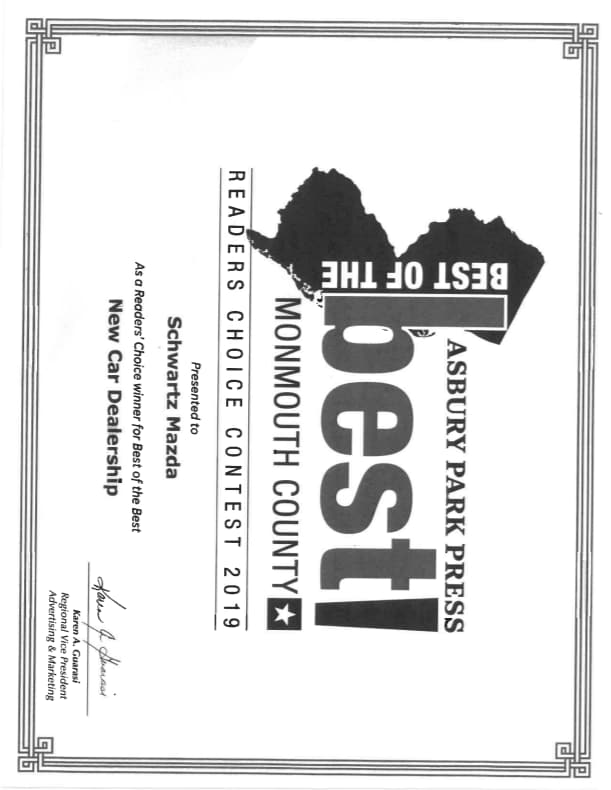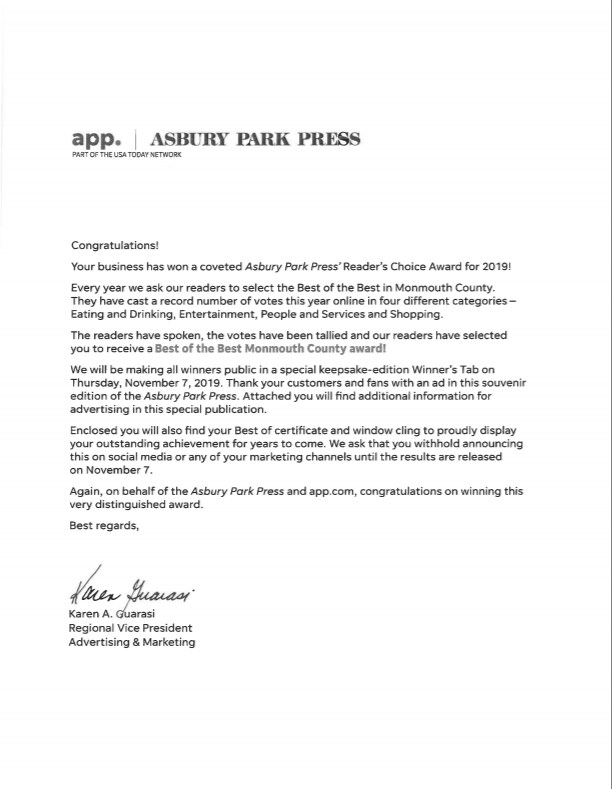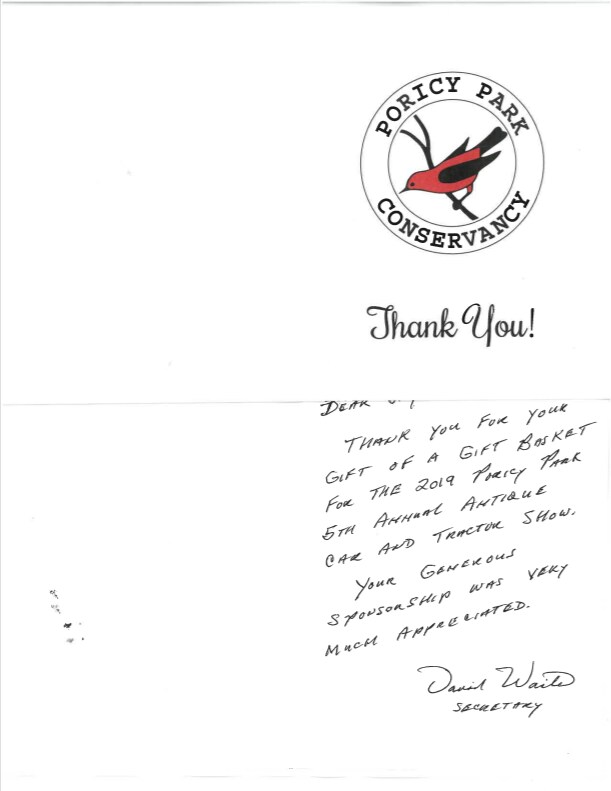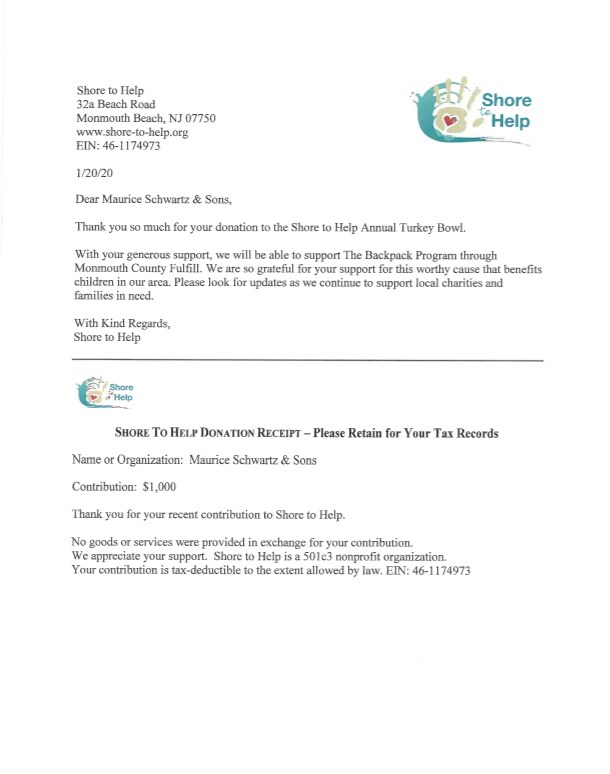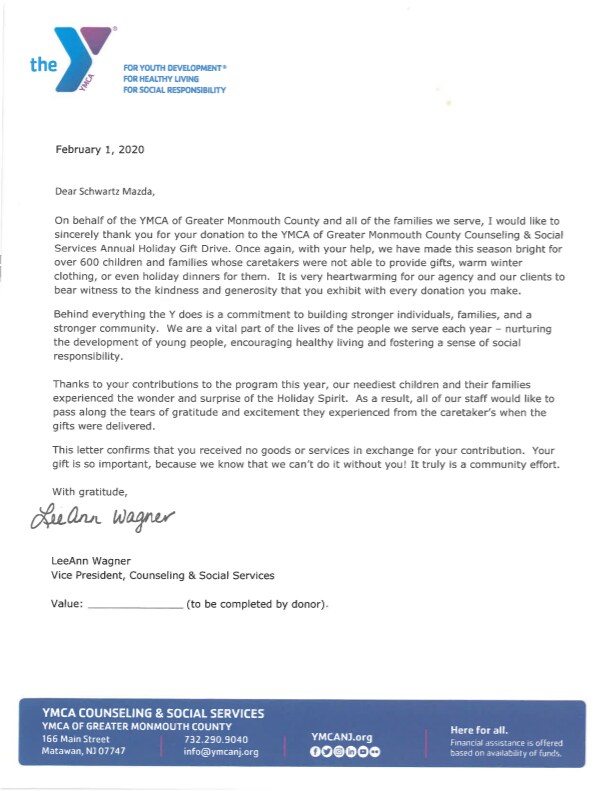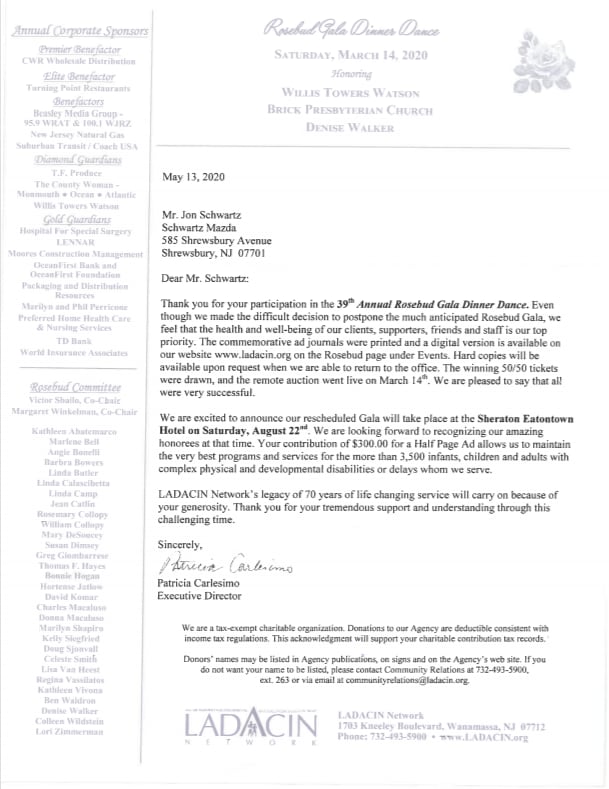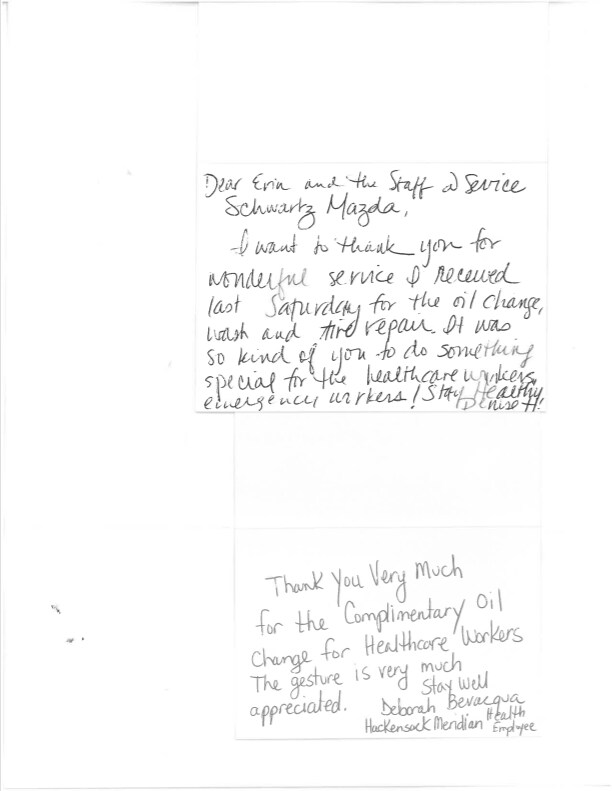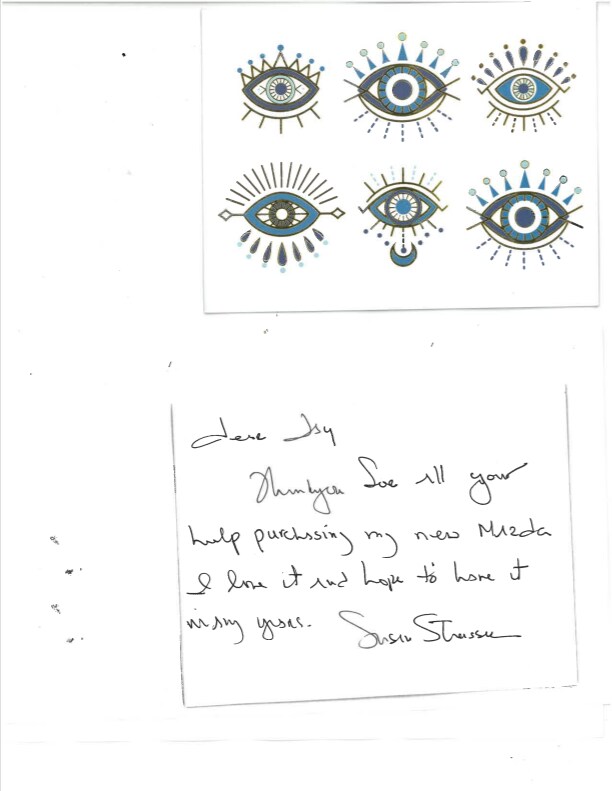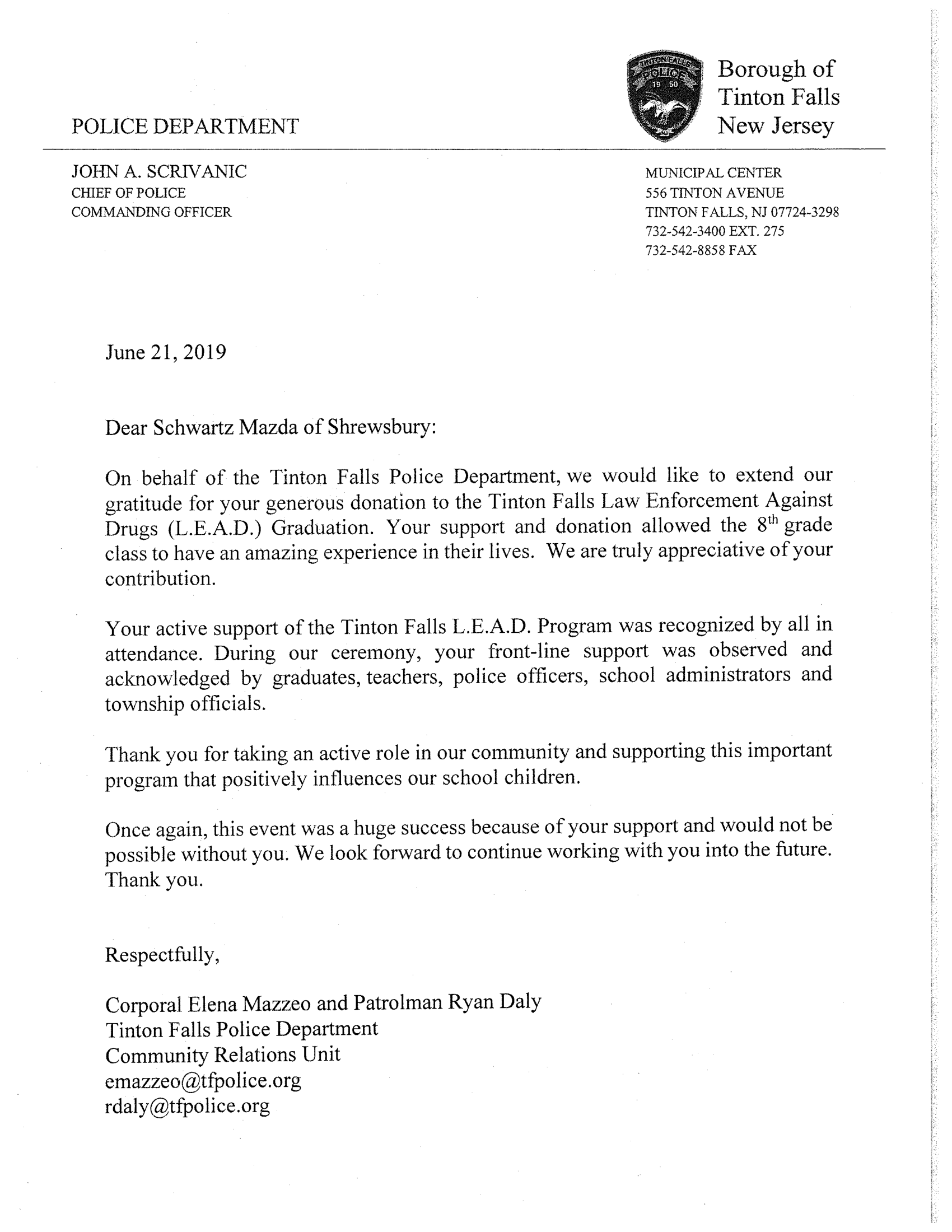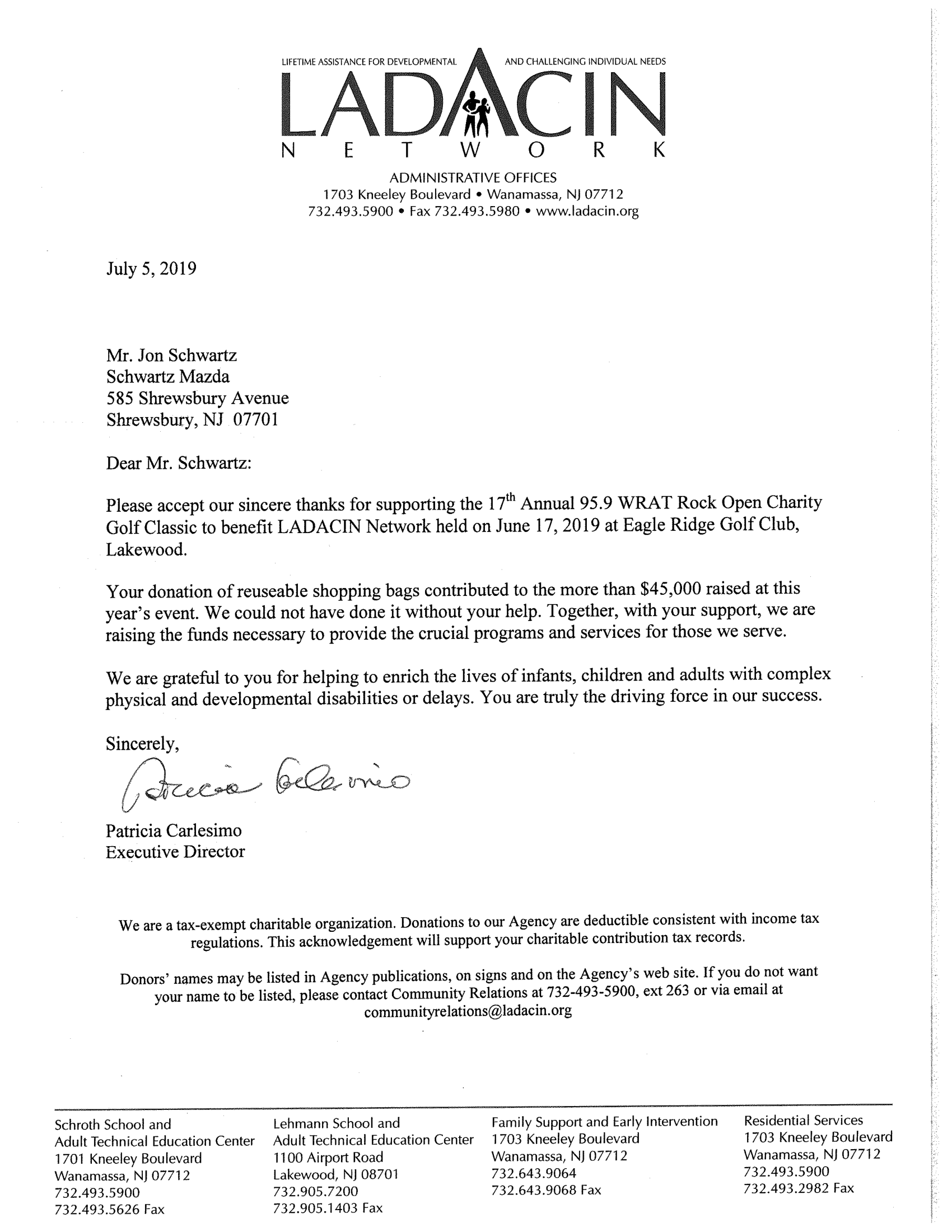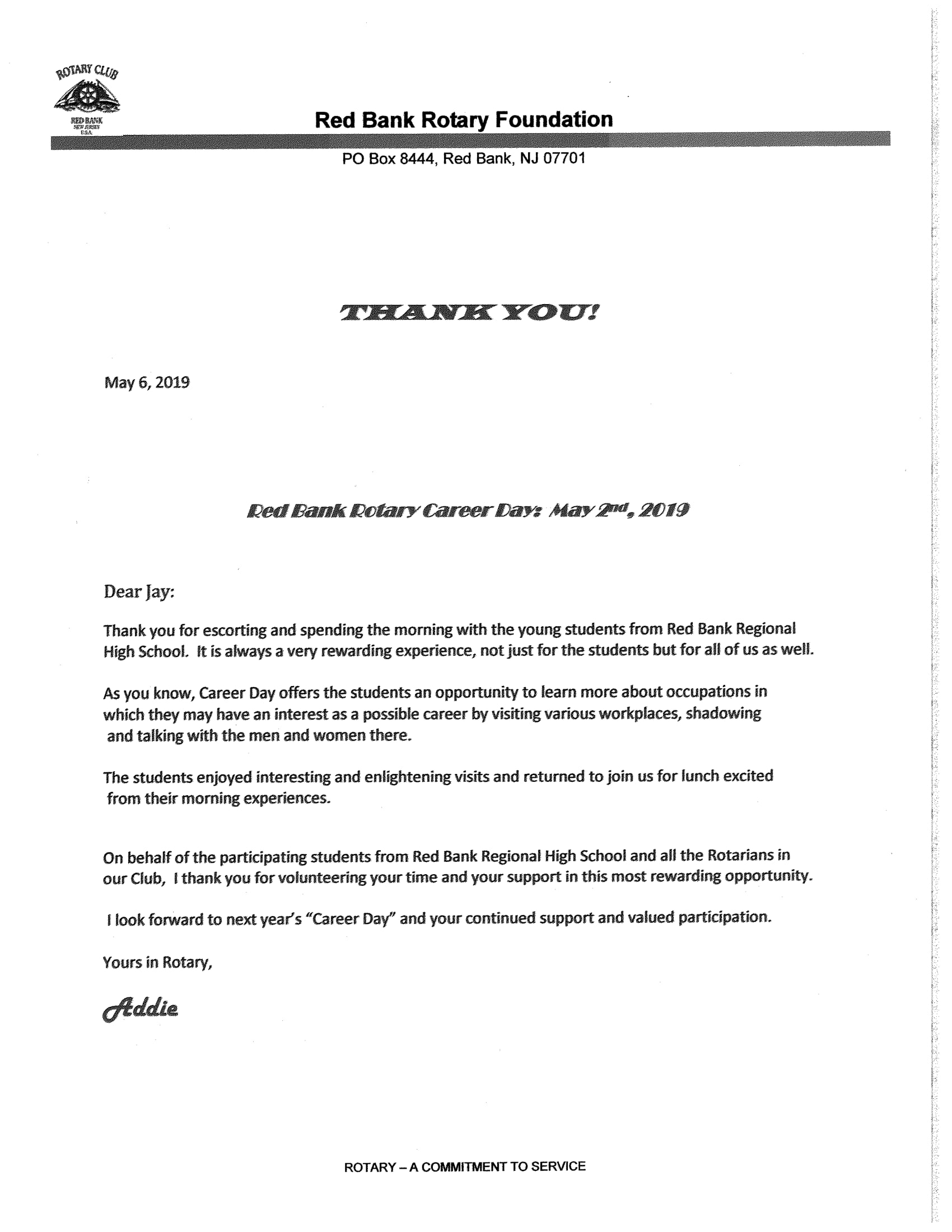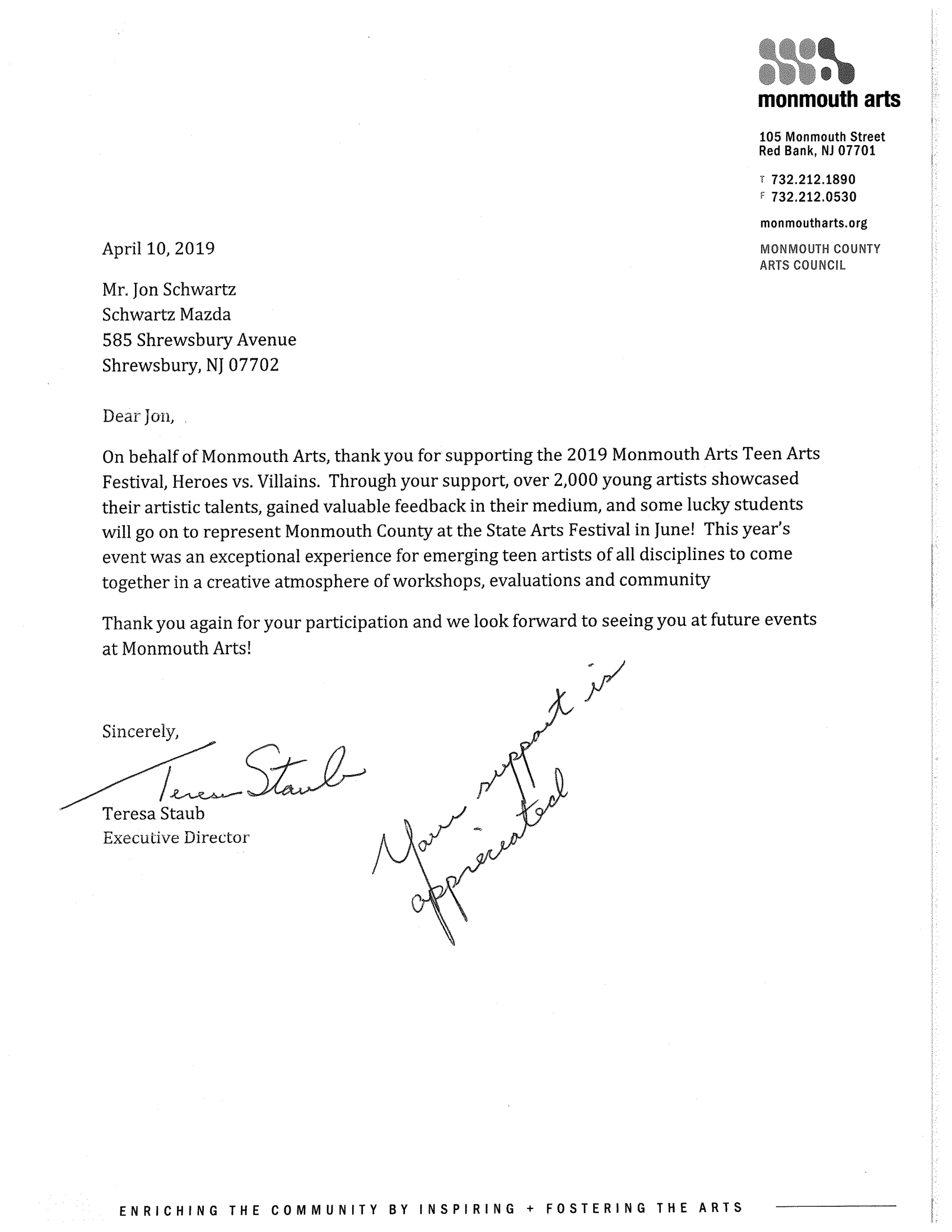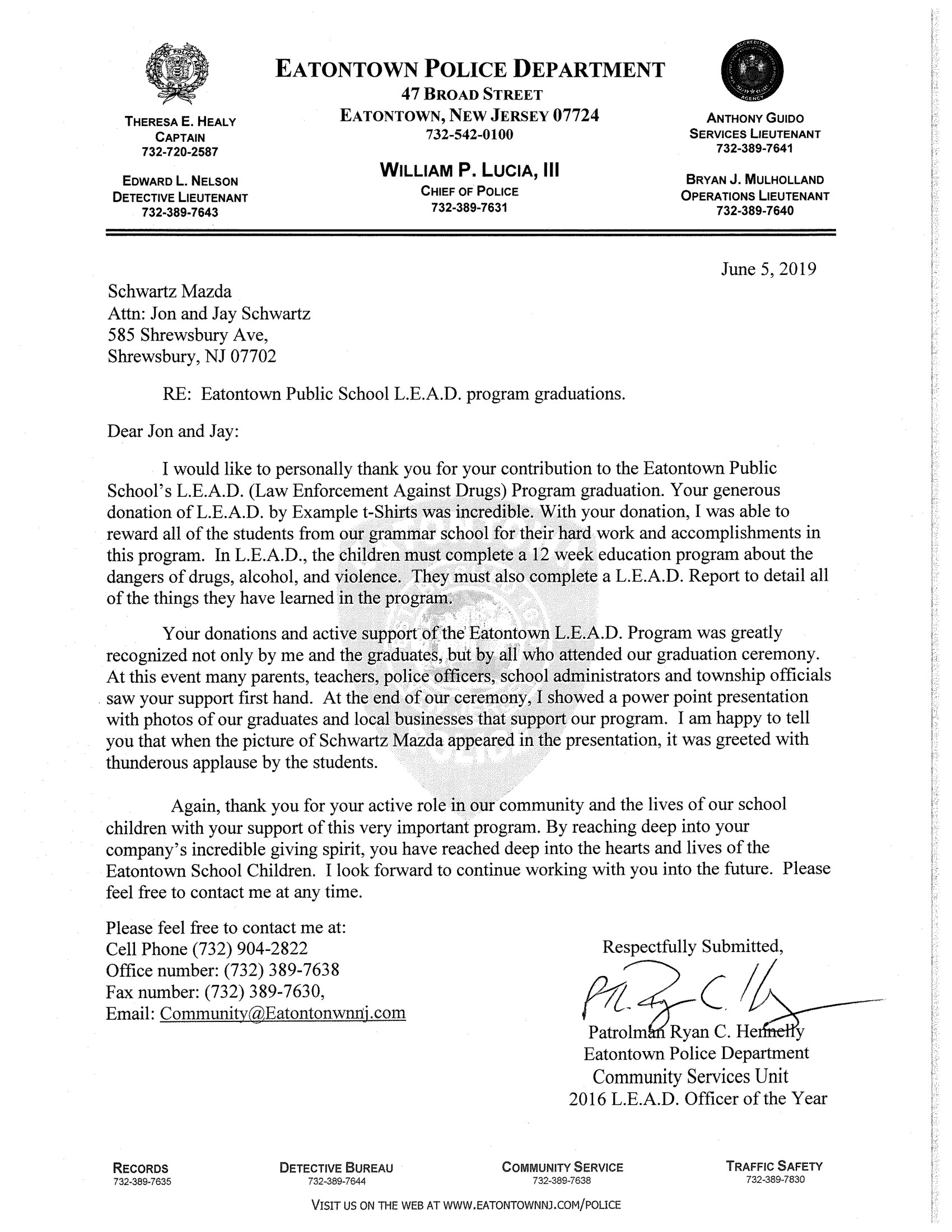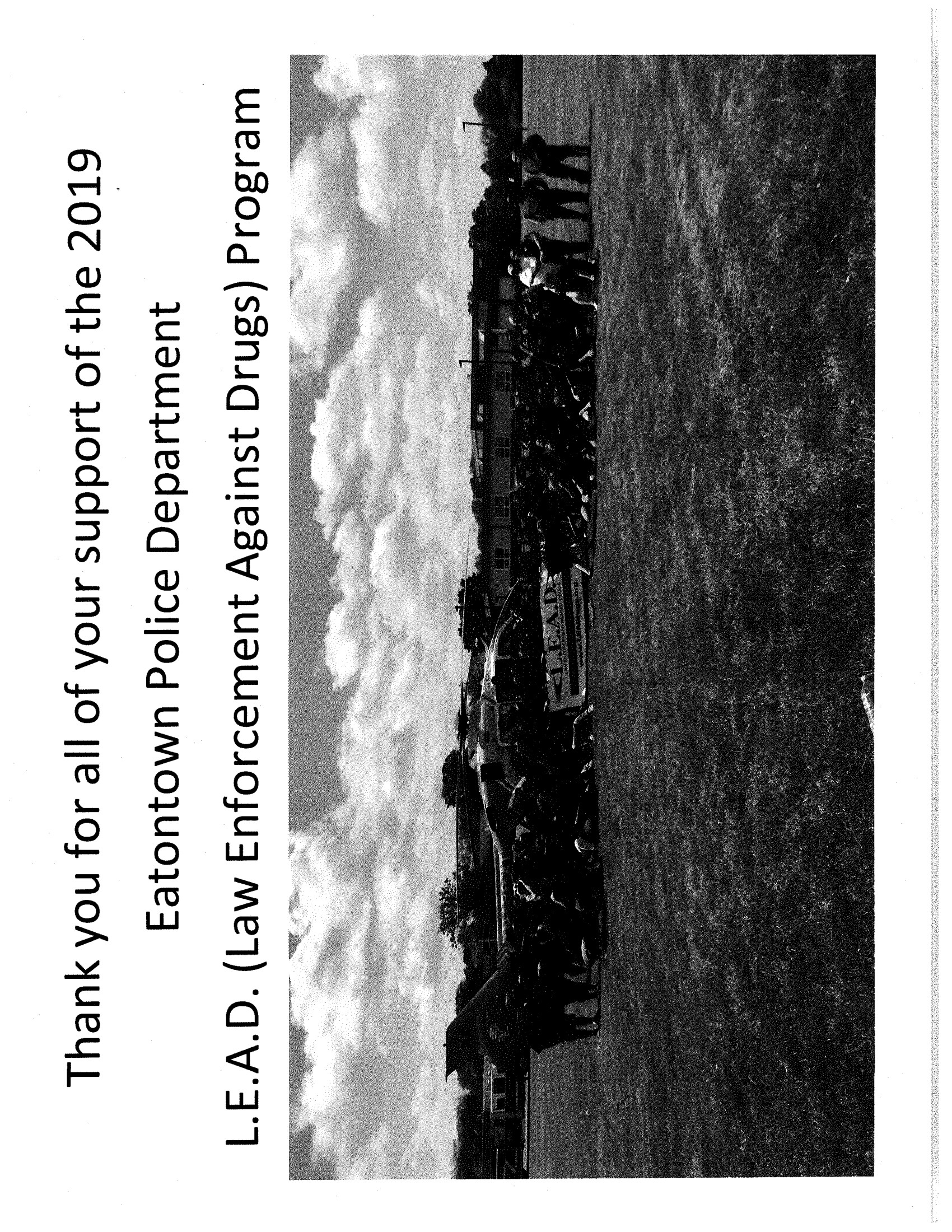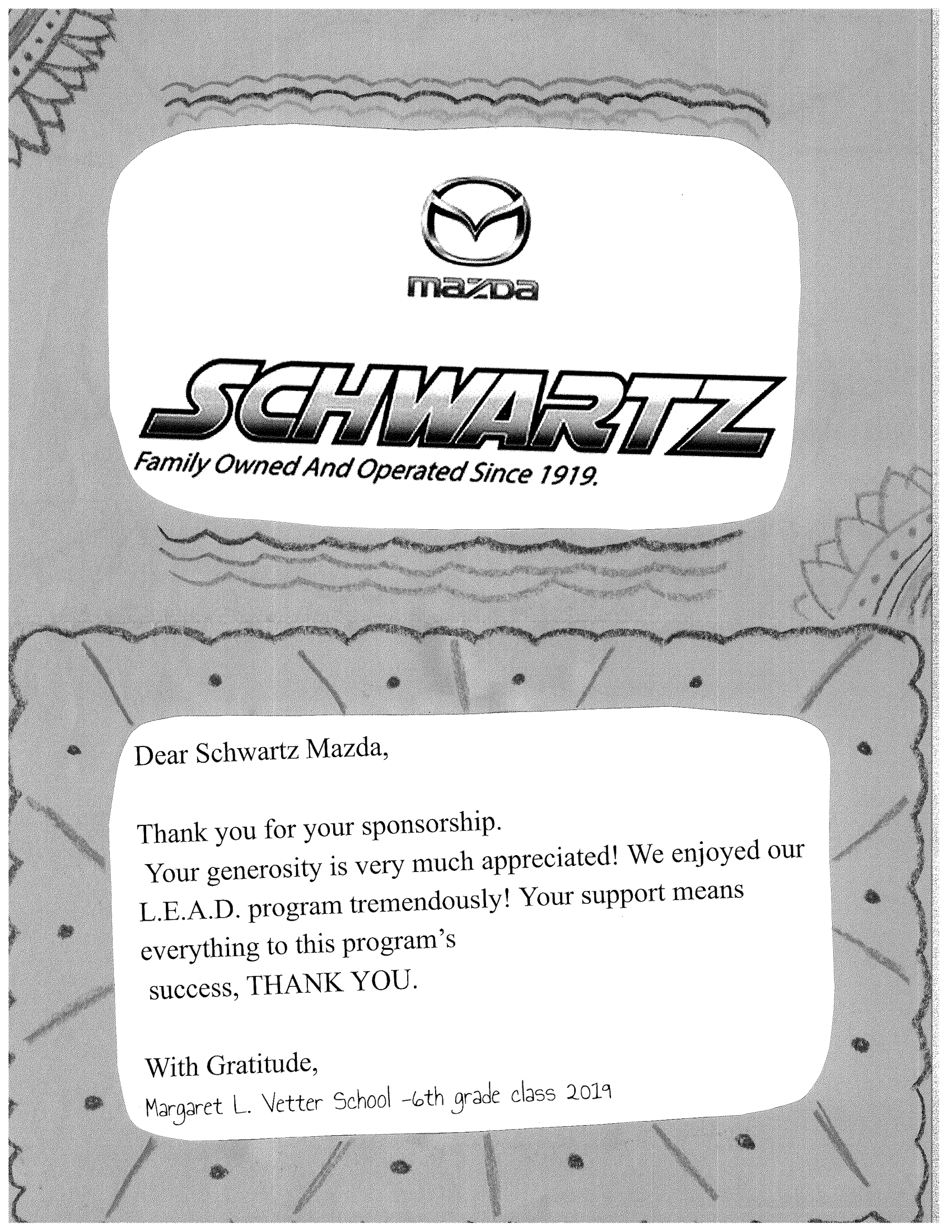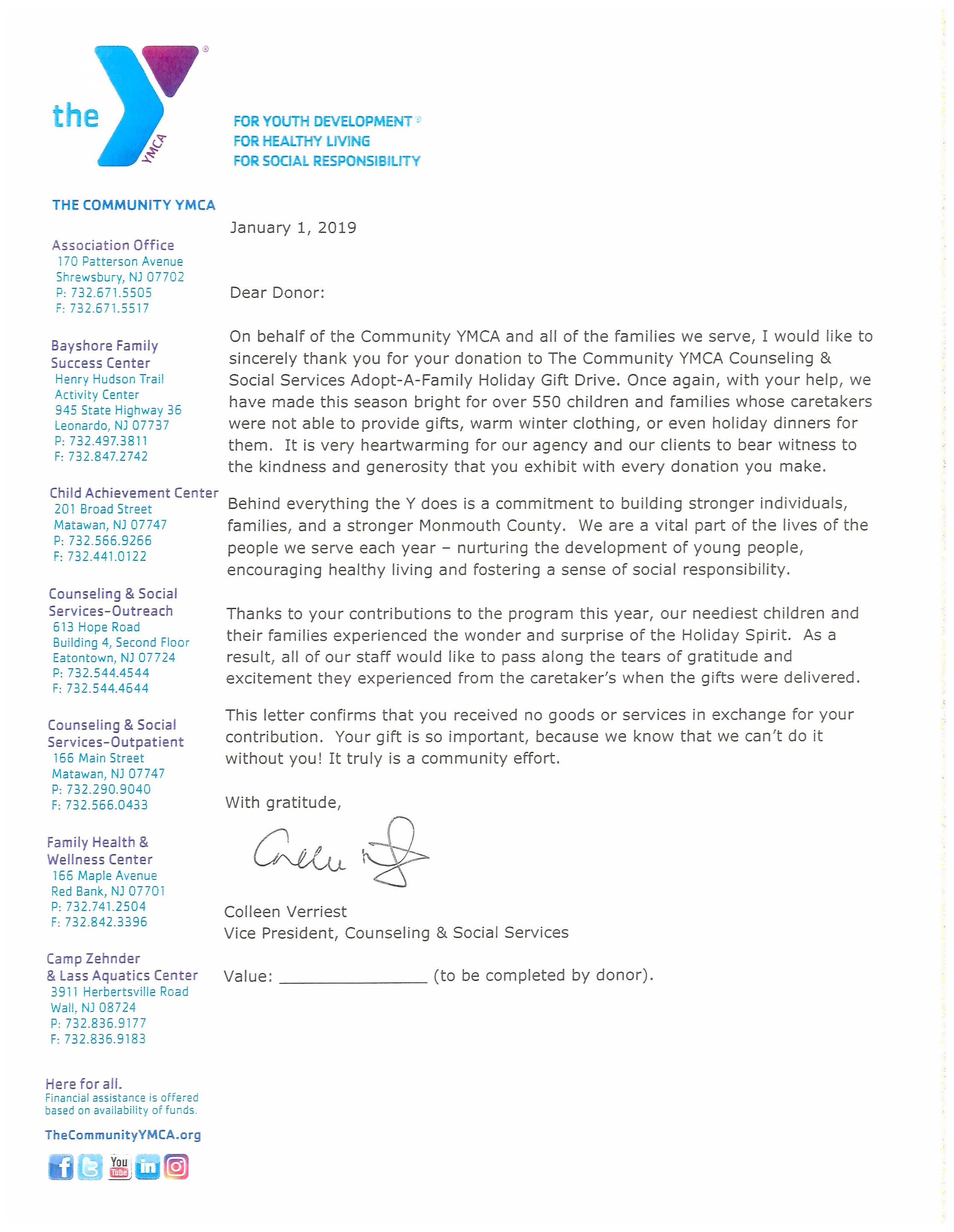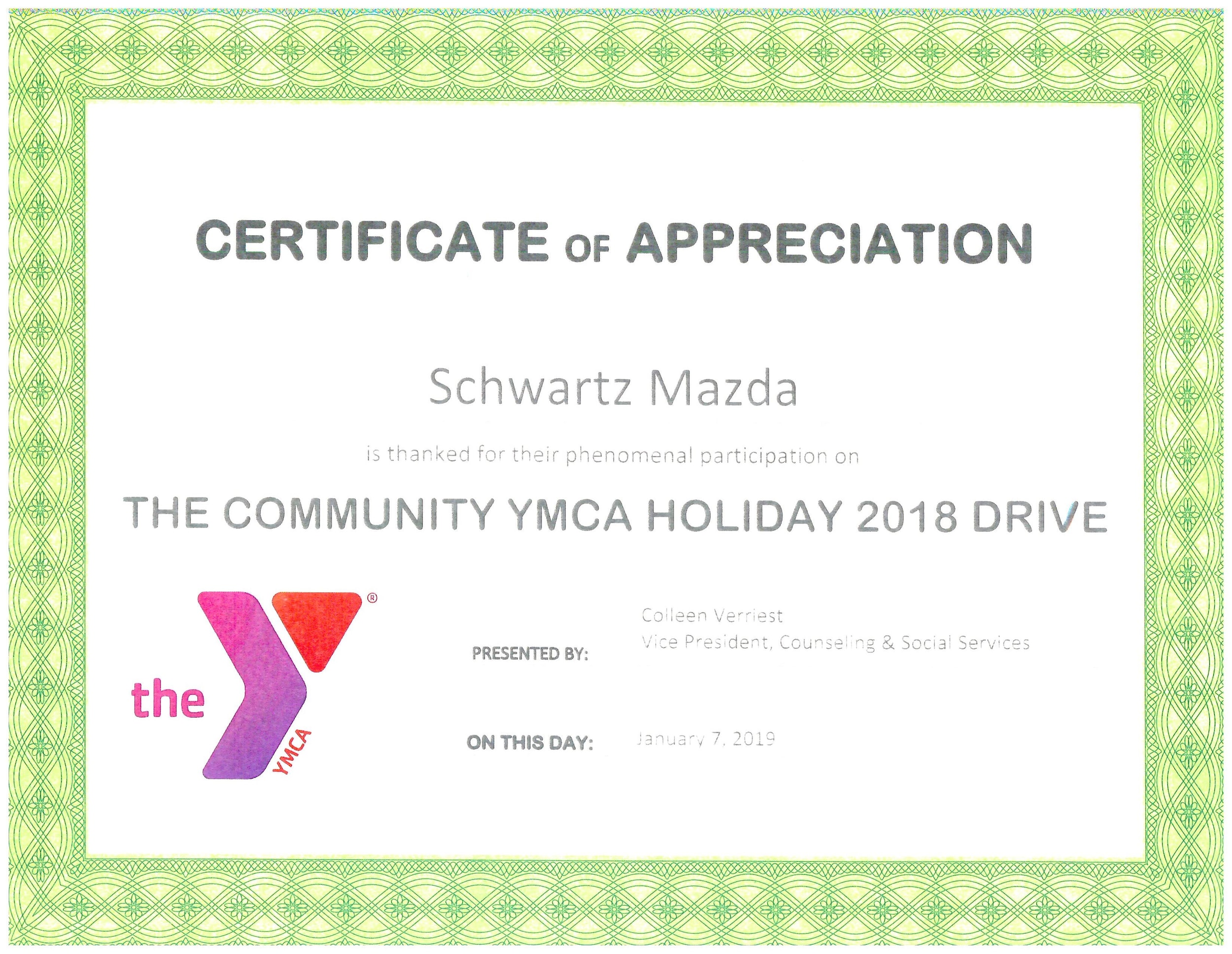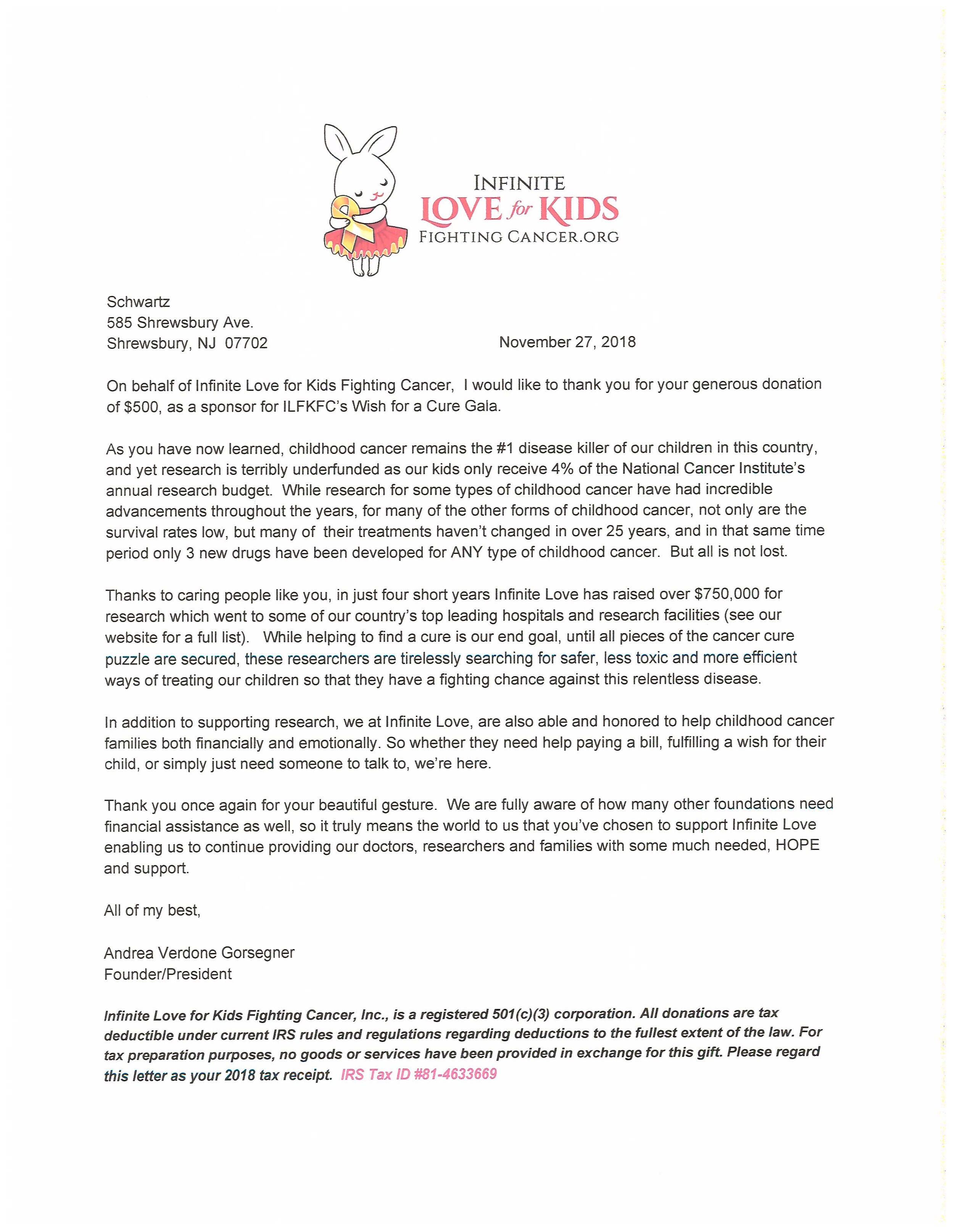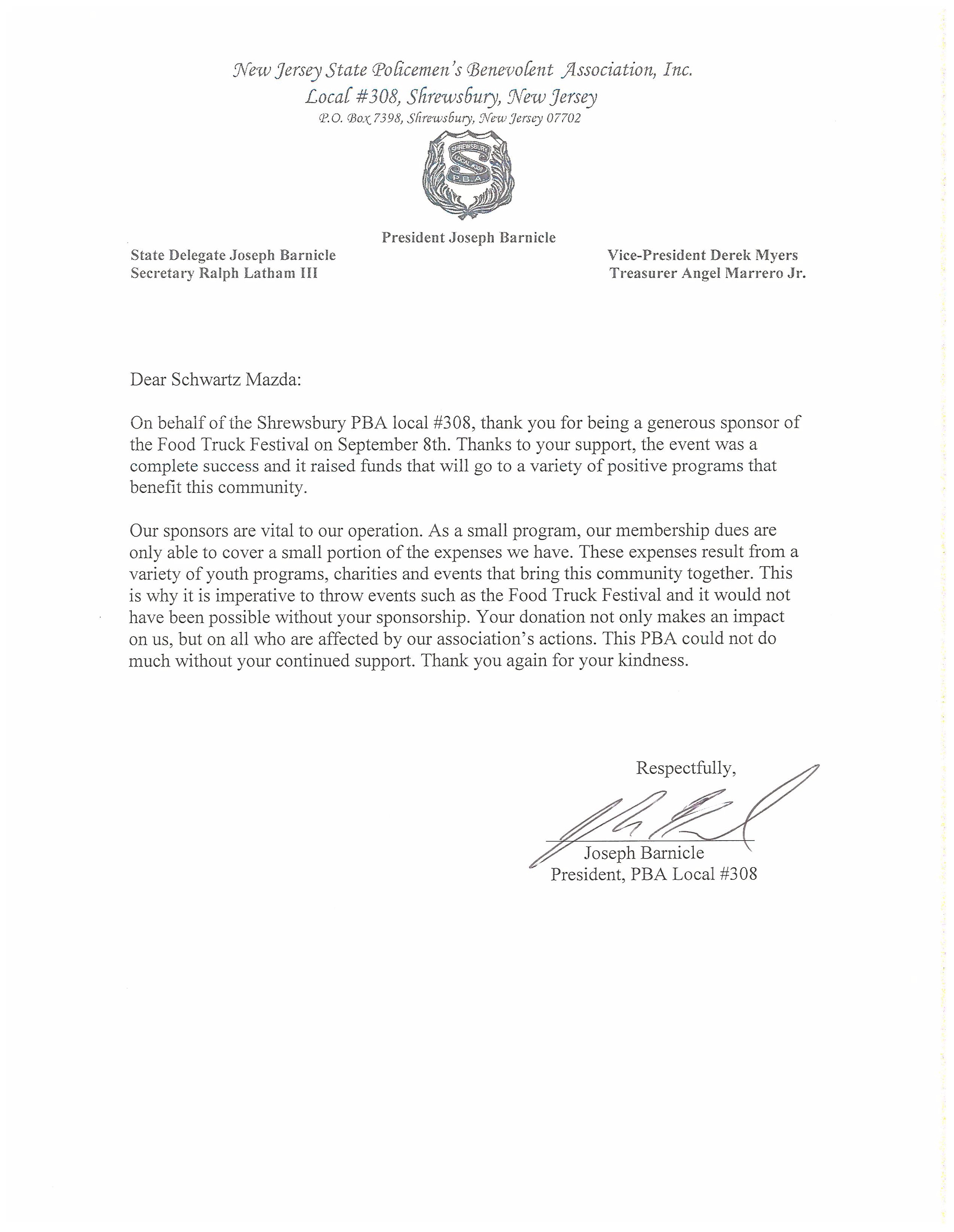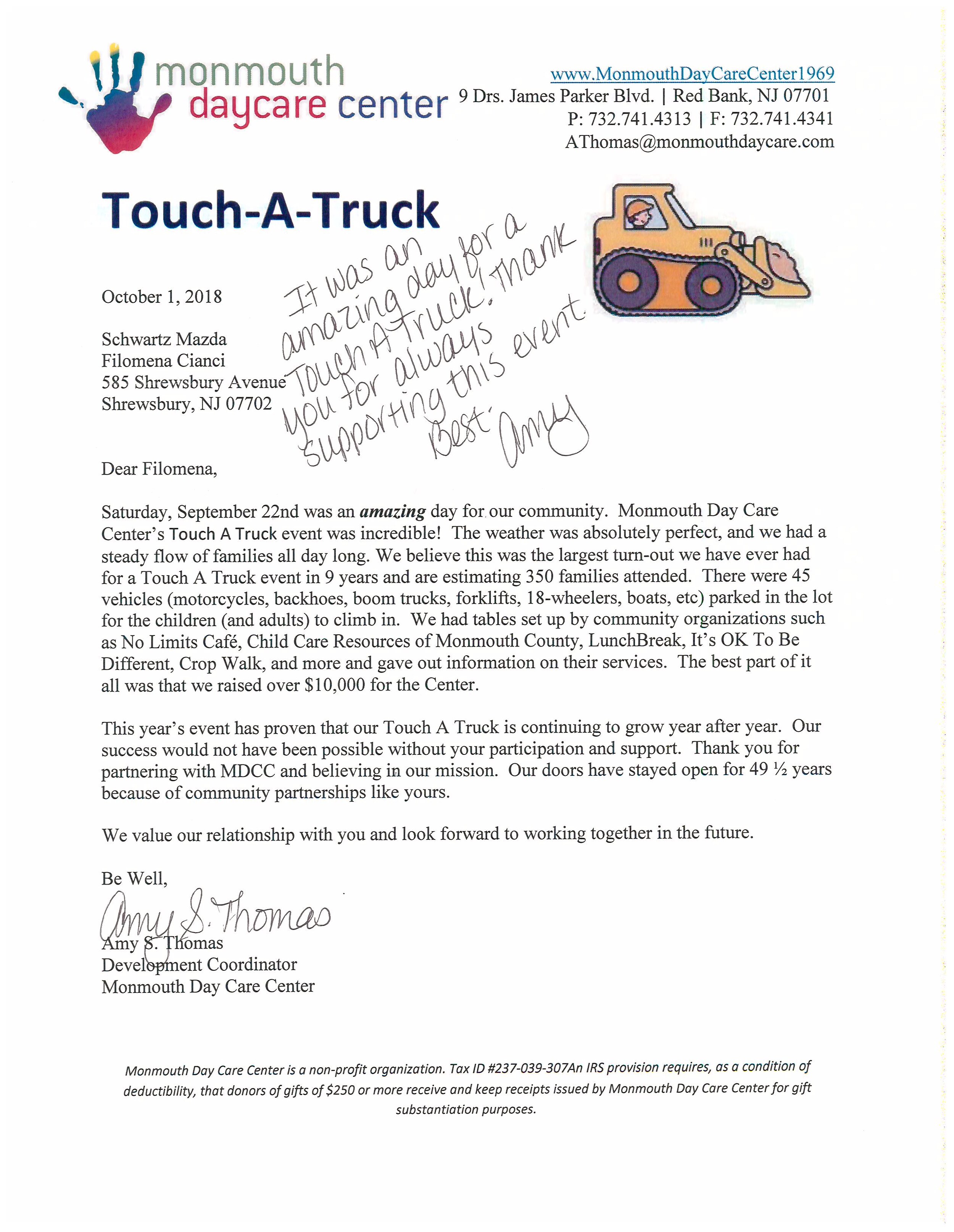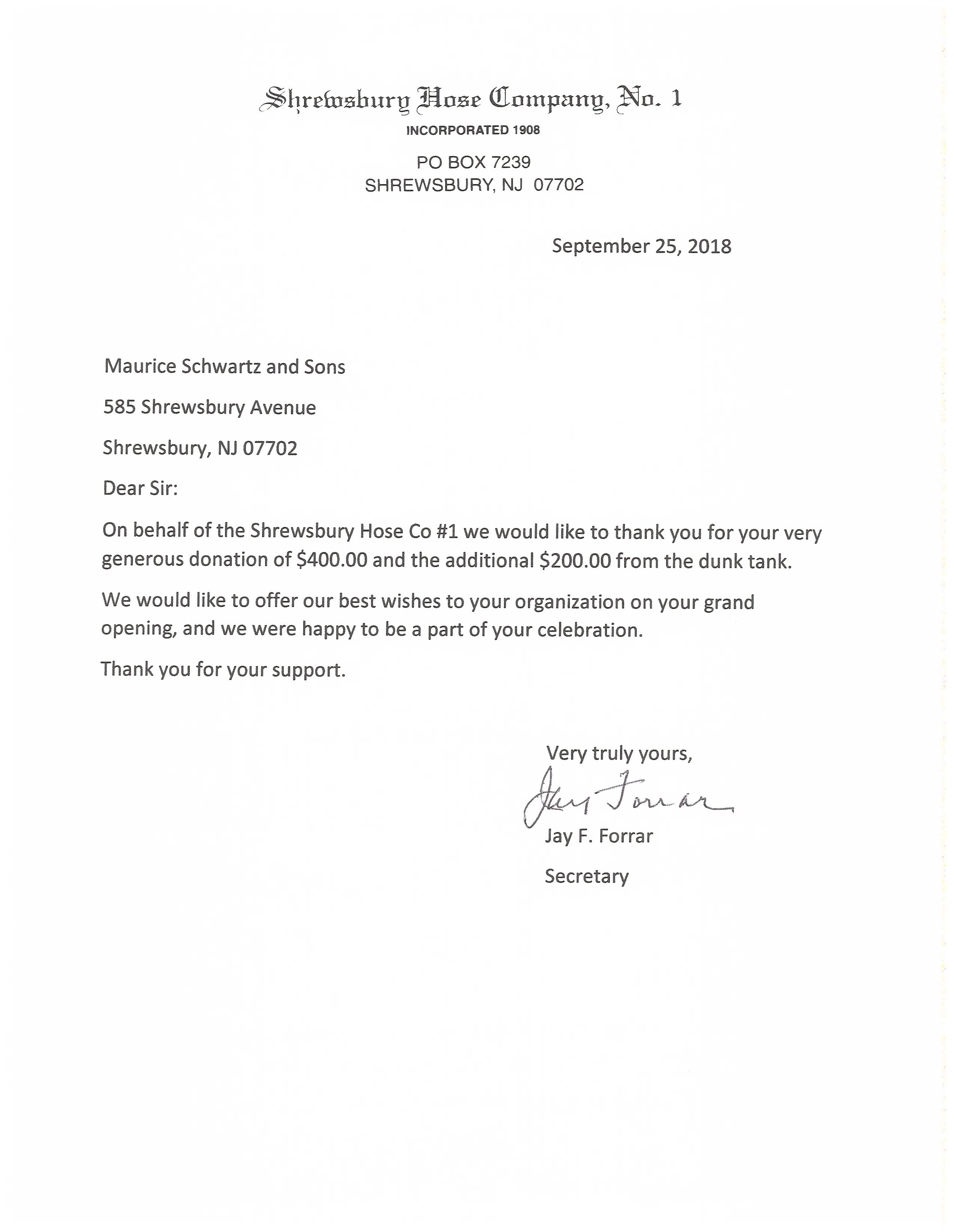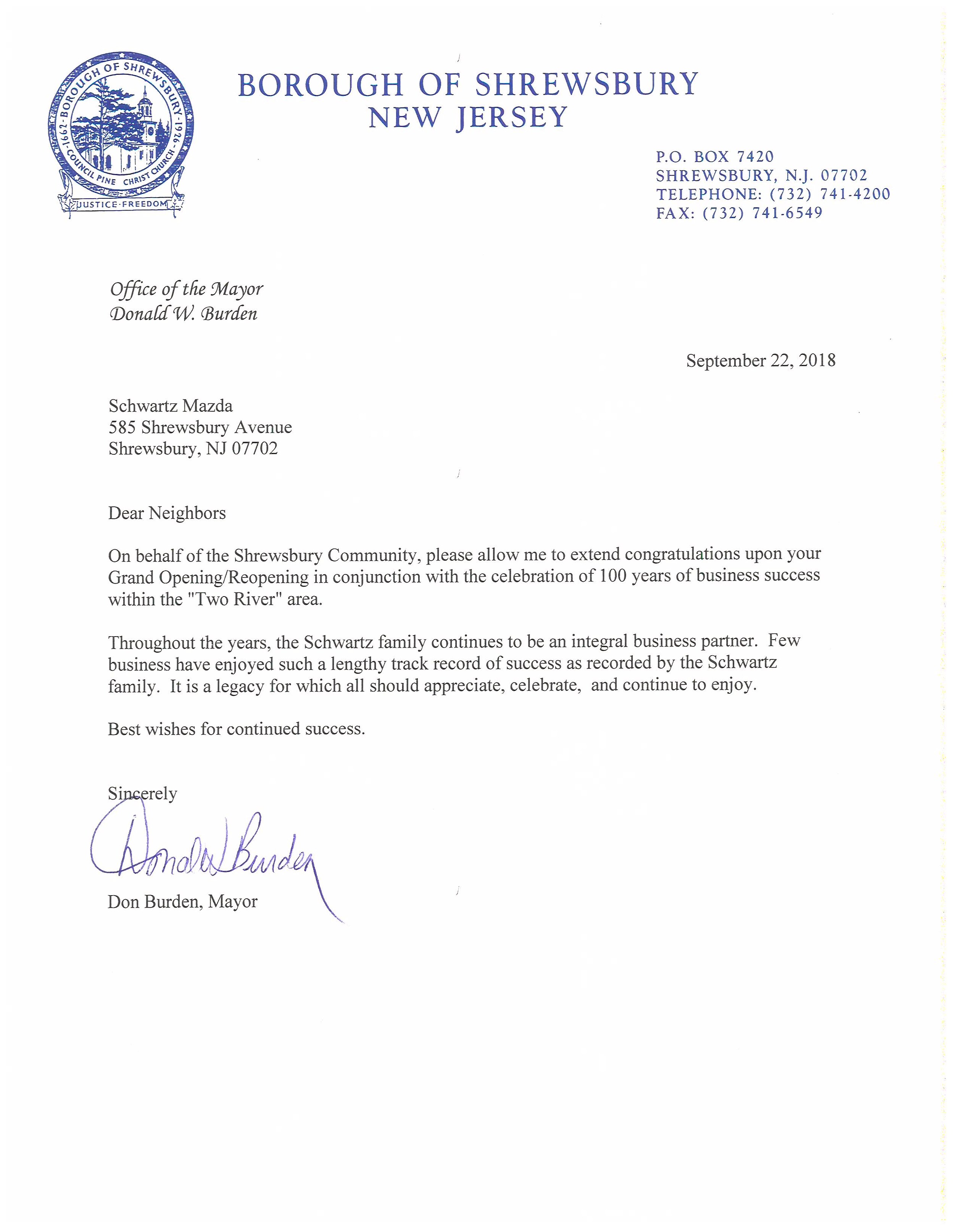 Driver Clinic - Defensive Driving Course
Most road accidents are caused by driver error. To reduce the likelihood of being involved in an accident you need to understand the concept of "Defensive Driving." This course will provide you with standard accident-preventing techniques. Upon completion of the defensive driving course: 
2 points
will be removed* from the accumulated points you currently have on your license.
You may also qualify for an insurance rate reduction (contact your insurance agent for more information).
This Driver Clinic is a New Jersey
approved defensive driving course
. 2 Point Reduction 5% Insurance Discount - Per Person**
** Savings could be as much as $400 or more
Date: Every third Thursday of the month
Time: 5pm til 9pm 
Cost: $75.00 per person
Touch-A-Truck
The Schwartz Mazda team donated a truck and backpacks to Monmouth County Day Care to help the families and kids.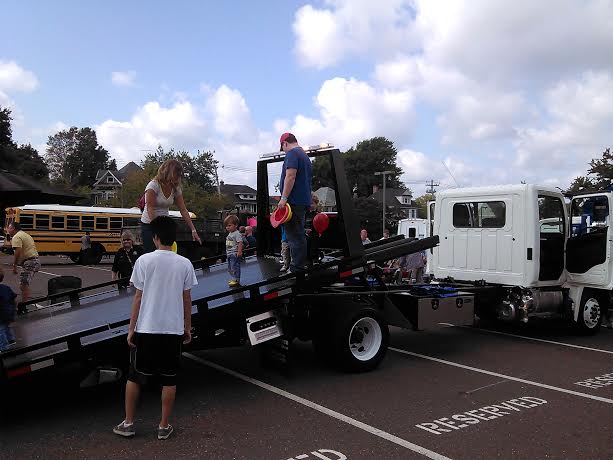 www.lunchbreak.org
Schwartz Mazda assisted in the donation of a $70,000 refrigerated truck to pick up and deliver food to people in need! Visit www.lunchbreak.org or speak to your friends at Schwartz Mazda to get involved in this amazing organization.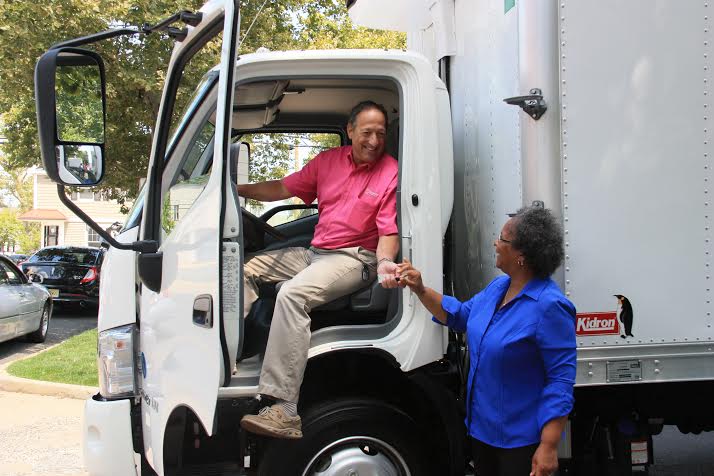 Paint The Town Pink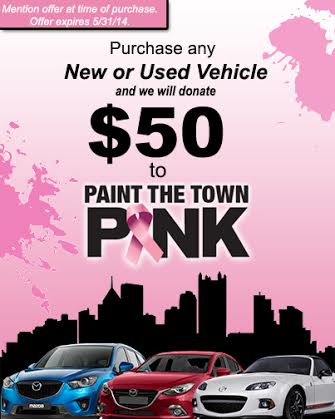 Help Us Make A Difference In The Lives Of Women In Our Community
Schwartz Mazda will donate $50 for every car sold to fund free mammograms for under-served women the community that cannot afford it. Help us encourage women to have their annual mammograms and make a difference!
Must mention offer at time of purchase. Exp 5/31/14?
Referrals equal Charity donations
Help Local Charities when you buy at Schwartz Mazda!
Schwartz Mazda Will Donate $150 to selected Charities with a referral Purchase a New or Used Vehicle. Just click on EZ Referral Network logo, enter the Customer information and your name and phone number in the details and we'll do the rest...